Project name:
Dropdown
Project status:
Finished
Start of project:
26.07.2004
End of project:
27.07.2004

I just copied the stuff below from the Polecatsoft.tk project page for Dropdown:
Dropdown Overview
Dropdown is a Falldown Clone I programmed in only 2 days.
In the game you control a ball, that must not touch the top of the screen. The game is very simple but requires fast reflexes in higher levels.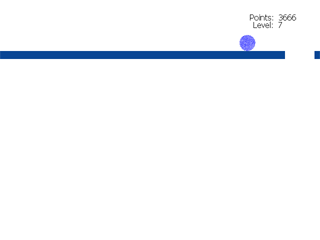 The game 's a clone, but still has some improvements and differences compared to the original:
Random bar color
More complex point system (moving costs points)
Highscore is saved
You can mute the music by pressing S
Source is freely available
Downloads: